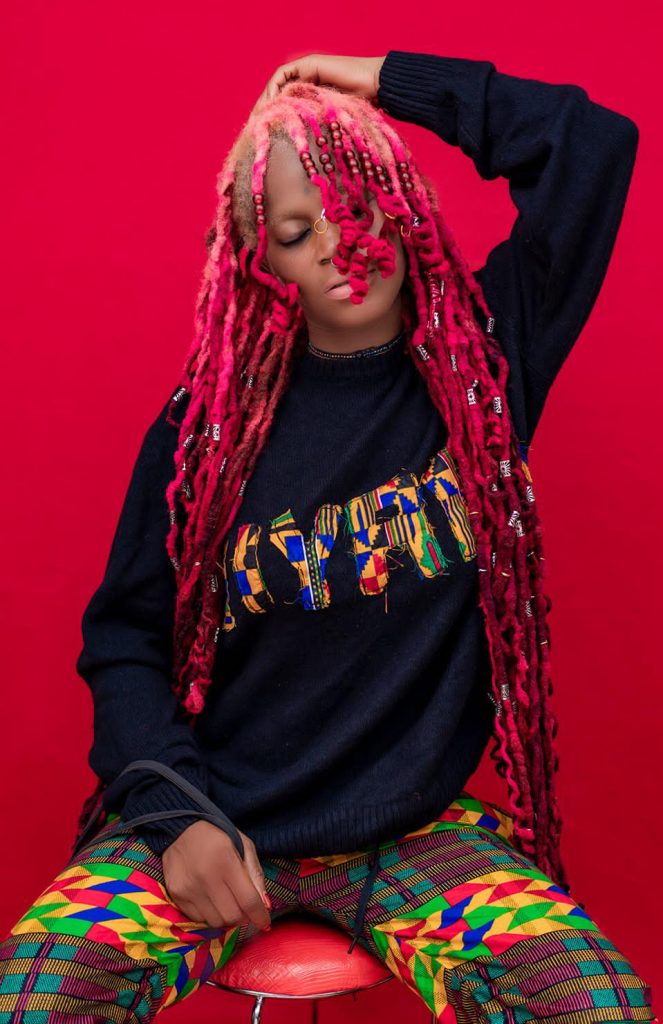 Fantacee Wiz is a Sierra Leonean multiple award winning Folksinger, Poet, Activist, Actor, Filmmaker, Entrepreneur, Fashion Designer & Children's Ambassador born in Kabala. Raised in Freetown where she finished high school went to college and studied ICT(IT), Fantacee Wiz is one of the only traditional folk singers among the new school of recording artists in Sierra Leone.
She's also the first singer to perform for inmates at both the Pademba Road and Special Court female prisons in Freetown.
In 2011 Fantacee Wiz started her very own Arts group which doubles as a performing Art Company called the Sierra Unity Playas (http://www.facebook.com/SierraUnityPlayas ) while in college studying ICT at SiliconPro.
Since 2011 to date Sierra Unity Playas has been touring schools nationwide with the theme "Stay in School" , "Girls Not Brides", "Shed No Blood for Power" and also opening safe spaces in schools for Adolescent Girls.
Along with her music career she has a couple of noted campaigns which she is devoted to – "Say No To Rape" and "stop Violence Against Women". Her love for women, children and charity work is also well known with her Badenya Foundation(https://m.facebook.com/officialbadenyafoundation/).
She's the first spoken words poet in Sierra Leone to release a spoken words EP in Sierra Leone that's available on E-Market titled "Kule(My Voice)" in November 2019.
Fantacee Wiz created her own genre of music because she's passionate about her culture and tradition and wants to preserve what is left of our unique folklore and tradition through music. She blends cultural music with modern day contemporary music in a way that both the young and old can relate to.She released her debut albums in March 2020 titled "A Walk Home" is is available on all major and minor platforms online.